Welcome to the Steel Structures Research Lab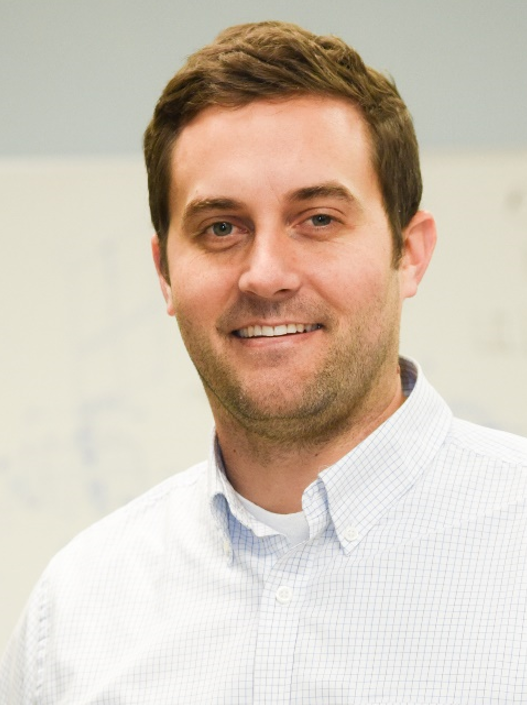 The Steel Structures Research Laboratory (SSRL) is a research group within the Department of Civil Engineering at the University of Arkansas. Our group focuses on steel infrastructure challenges related to extreme or repeated loads (earthquake, blast, vehicle/rail traffic, etc.).  Research areas and interests currently include:  ultra low-cycle fatigue damage prediction; simulation of ductile fracture evolution;  seismic design and performance of ductile braced frame systems; and steel infrastructure fatigue assessment methods.
The SSRL is led by Dr. Gary S. Prinz who joined the University of Arkansas from the Swiss Federal Institute of Technology (EPFL), where he was a postdoctoral researcher in the Fatigue and Fracture Mechanics Group of the Institute of Metallic Construction (ICOM). Dr. Prinz received his Ph.D., M.S., and B.S. from Brigham Young University and is a registered professional engineer in California and Arkansas.
Research Funding News


The SSRL recently received funding to investigate efficient fatigue retrofits for large steel waterway lock gates. The two-year project, titled "Corrosion-Tolerant Pre-Stressed CFRP Fatigue Retrofits for Improved Waterway Lock Reliability," is supported by the Maritime Transportation Research and Education Center (MarTREC) and will identify critical fatigue regions within lock gate components and explore the use of pre-stressed fatigue retrofits to extend gate life.
Science, Technology, Engineering, and Math, Music (STEMusic): CVEG students show their creativity and knowledge of engineering principles through song! This is a semester project designed to promote creativity, understanding, and retention of engineering principles through alternative cognitive processes. Click below for more STEMusic hit songs!
Student News and Upcoming Events
Recent Student Achievements: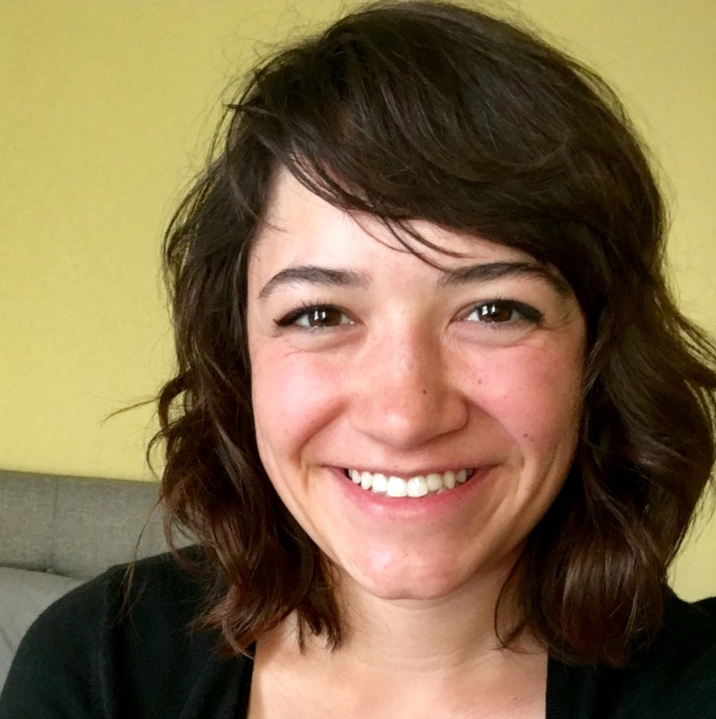 Maggie Langston received the Dwight David Eisenhower Transportation Fellowship to help support her graduate education at the University of Arkansas. As part of her fellowship, Maggie will receive a stipend to attend the Transportation Research Board conference next year in Washington DC. Congratulations Maggie!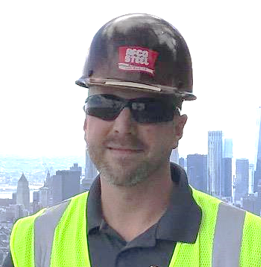 12/5/17: Michael Noernberg successfully defended his MS thesis on "Automated pin-dot marking effects on A709 Gr50 steel plate fatigue capacity." Congratulations Michael!
SSRL STEMusic Outreach: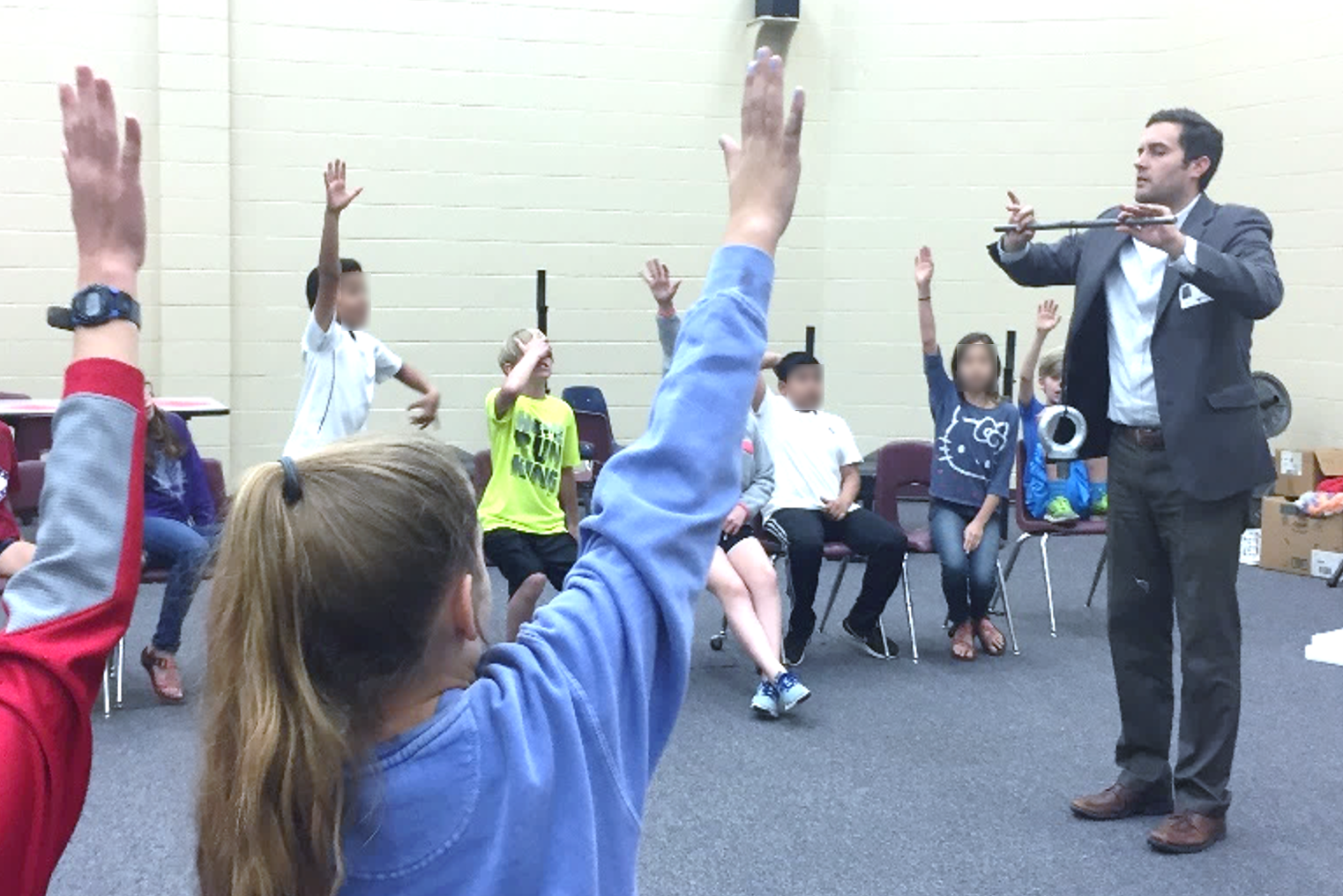 Gary Prinz and honors student Mallory Maestri recently visited McNair Middle School to teach 5th grade students about Newton's 1st law of motion (the law of inertia) through hands-on experiments and songwriting! Special thanks to Mrs. Adriane Hapgood, music director at McNair Middle School, for helping organize the workshops.
Dr. Prinz and Students Visit BYU to Present Seminar on Lock-Gate Research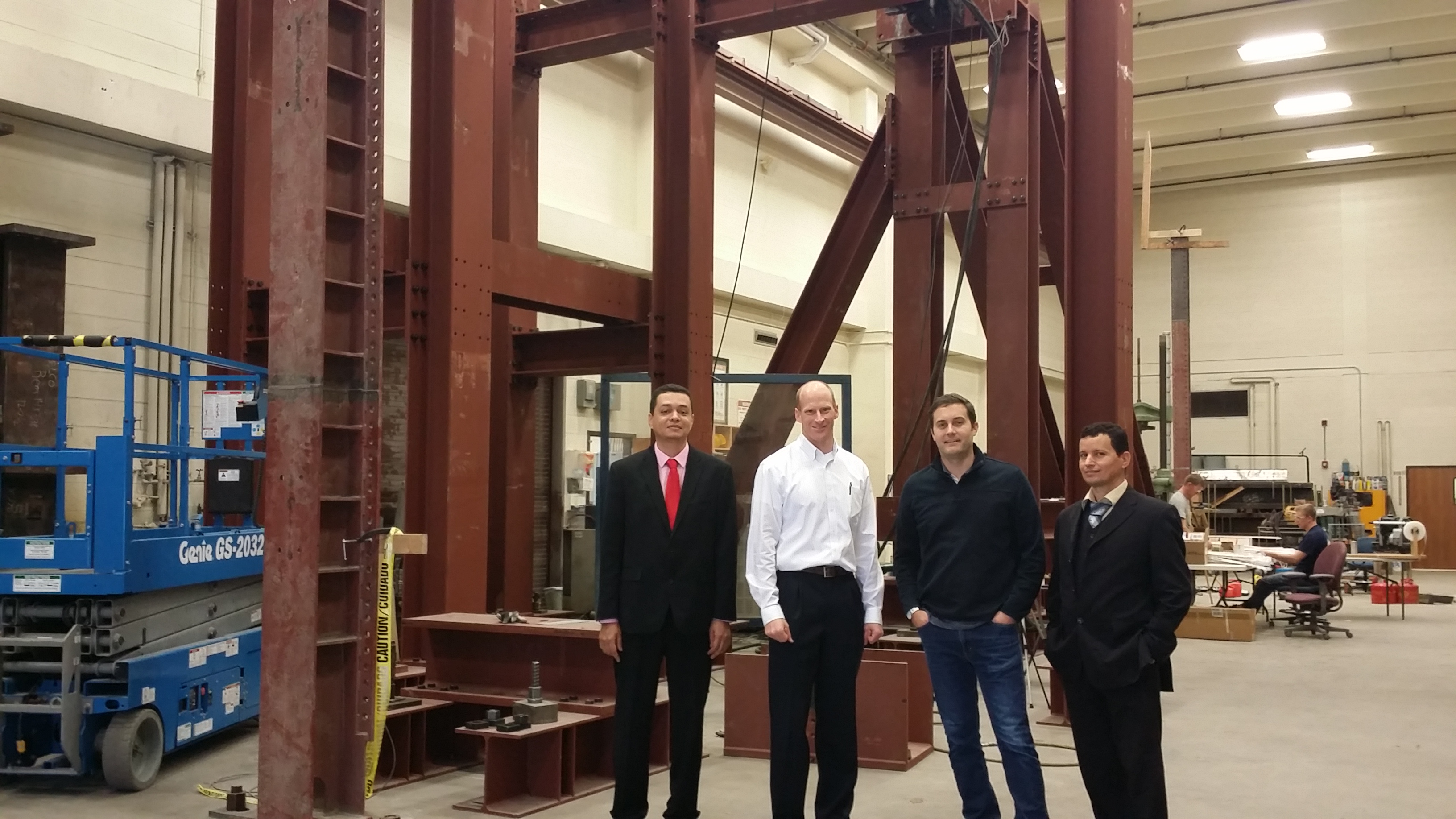 Gary Prinz and SSRL group members Damaso Dominguez (left) and Alhussin Aliwan (right) met with Dr. Paul Richards at BYU to collaborate on steel research and present lock-gate fatigue findings to BYU graduate students.
SSRL Project Wins Poster Award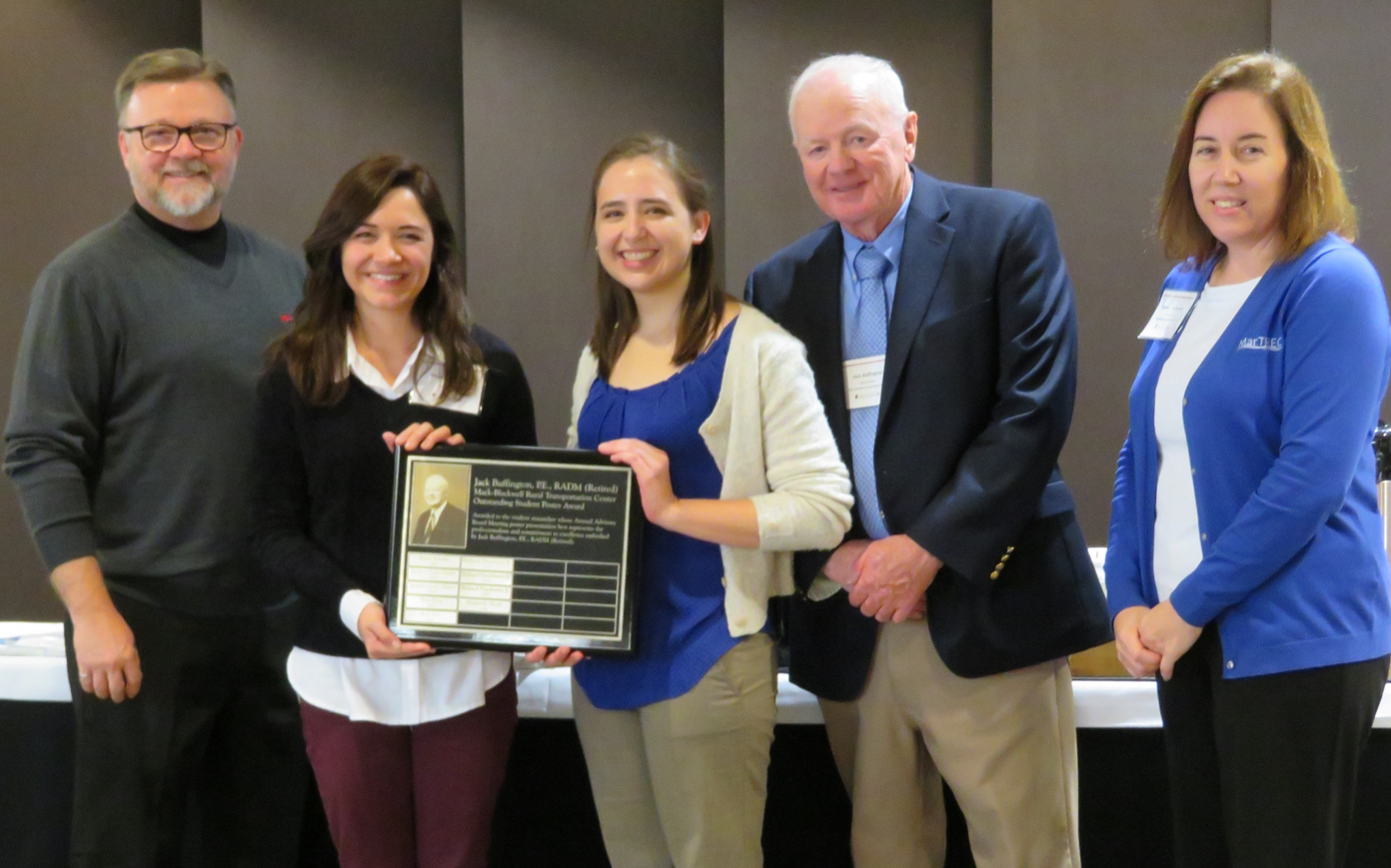 Maggie Langston and Christine Lozano were selected as the best poster presentation at the 2017 MBTC advisory board meeting. Pictured left to right: Prof. Kevin Hall, Maggie Langston, Christine Lozano, Admiral Jack Buffington, and Prof. Heather Nachtmann.
Available Research Positions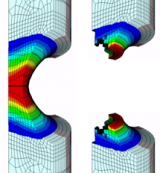 The SSRL at the University of Arkansas is always searching for excellent MS and PhD students in the domain of earthquake engineering and fatigue. Motivation and excellent English writing and speaking skills are required. Experience in finite element analysis or computer programming is a plus. The SSRL offers a stimulating scientific environment and excellent working conditions. Interested applicants are encouraged to send a letter of motivation (max 1pg) and detailed curriculum vitae to Dr. Gary S. Prinz. Please note that due to the high volume of emails received, responding to all applications is not possible.